Thank you for visiting our website. If you've had the opportunity to visit our dealership, we hope your experience was a positive one and we would greatly appreciate you taking a moment to share your feedback at one of the sites below. By sharing your comments, you'll be helping us improve upon our business practices and help potential customers decide on the right dealership for them. We need your help to create a strong presence on the internet and truly appreciate it!
Thank you,
The Demmer Family
Review us on any one of our review sites?
---
---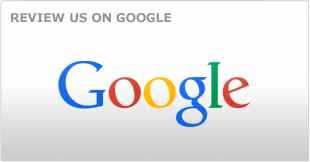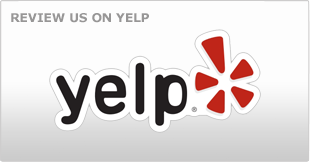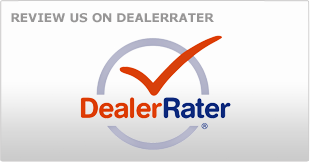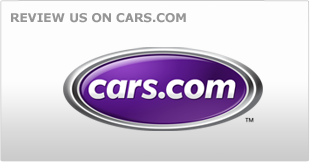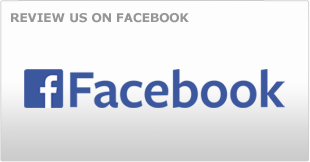 Or check out what our customers are saying...
---
---

Shari
Chesterfield, MI
7/13/14

I've been to several Lincoln/Ford dealerships for my service needs,but none that stood out, so I would go to whichever one was closest, then I went to this one. First of all, their friendliness puts the other dealerships to shame. I have dealt with both Anthony and Chris, and have always felt in excellent hands. They are honest and thorough. I trust them to do maintenance, repairs, anything I need with no worry of being overcharged. To me this is so important, and actually rare in this day and age, especially when it comes to getting your car repaired.
---

SN
Dearborn, MI
7/12/14

I have been to several Lincoln/Ford dealerships for service, going to whichever one was closest at the time. They all did a fairly good job, but none stood out to make me choose one over another. That is, until I went to Jack Demmer Lincoln for service. Wow. Before I even got any work done I was blown away by the personal, very friendly customer service. I've dealt with both Anthony and Chris, and they make all the difference in the world compared to the other dealerships. Friendly isn't even a good enough word. Along with friendly, I feel like I am in very good hands and trust completely that I will be treated fairly and only sold what I need. That to me, is huge in this day and age where it is often hard to trust people, especially the ones who work on your car. One last thing, on a personal note, I was having a very hard week, if not month, and having a flat tire only made it worse. I took my car to Jack Demmer as I always do, and I'll just say that they fixed my tire (didn't sell me a new one) and made me really smile. About the friendliness, go in and see for yourself..I am not kidding around.
---

Marymfahey
Dearborn, MI
3/24/14

The staff are polite, honest and explain needed repairs in a clear professional manner.
---

Satisfied Senior
Westland, MI
11/4/13

My experience at Jack Demmer Lincoln in Dearborn MI was a comfortable, non pressured experience. I worked with the absolute best saleswoman on the planet. Please ask for Linda Twine(313-274-8800), she will take excellent care of you throughout the transaction.
---

Thunderbird 22
Allen Park, MI
8/22/13

I've been buying Lincoln & Mercury products at this location since 1991. My salesmen have been great and the Service department is outstanding (especially since it became Jack Demmer).
---

Yvonne N.
Allen Park, MI
8/20/13

This is my first brand new car in a long time as well as my first time leasing. I felt I was greeted warmly the moment I stepped into the showroom. My sales person treated me with the utmost respect, and I have to say, she went out of her way to grant me the best deal possible. Leasing my beautiful 2013 MKZ was a favorable experience in every way thanks to this exceptional person. Further, I would refer my family and friends to specifically seek her out on their next visit to Demmer. My overall experience was excellent; and needless to say, I love driving the MKZ!
---

fatchuck
5/31/2013

I was on the market for a certified Lincoln mks. I found one one line at Jack Demmer Lincoln so i emailed them. Sales rep Charlie Wagner responded in a very timely fashion. The car was already priced well but was a little more than i wanted to pay, to make a long story short I asked Charlie Wagner could he get me closer to the price where i was comfortable. He did !!! He meet me half way !!. I told charlie i was coming from out of state and asked the honest description of the car because I didn't want to drive 3 hours for nothing. Mr. Wagner was very honest about the description of the vehicle. He said you are going to love it !! I took him at his word, faxed him all my information and he took care of the rest. When i arrived at the dealership the beautiful car and Charlie Wagner was there to greet me. He asked if i wanted to take it for a test drive considering i only saw they vehicle on line, I test drove the car for 20 minutes and LOVED it. Since he had already processed the paper work and they told me my monthly payments, all I had to do was sign papers. The deal probably took an hour, NEVER IN MY WILDEST IMAGINATION did i think looking at a car online and taking some one's word for it would be so simple. Well, it was at Jack Demmer Lincoln and i sincerely thank Mr. Charlie Wagner for that experience. He and his sales team were extremely nice and very professional. I would highly recommend Charlie Wagner at Jack Demmer Lincoln
---

Michael
Dearborn, MI
5/29/13

This dealer made me feel like a valued customer.....and that they appreciated my business.....this was a great experience.
---

Kenneth
Cleveland, Ohio
5/23/13

was on the market for a lincoln mks. i found one on line at jack demmer lincoln. charlie wagner was the sales associate that responded to my email and he took care of the rest. I was traveling from out of state so i was very straight forward with mr wagner and in return he displayed just how easy it could be to do business with someone if they are a man of there word. I asked charlie the overall condition of the car since i was traveling over 3 hours. in so many word he said you are going to love it !!! I took him for his word and 3 hours on the road and pulling into jack demmer lincoln charlie was there to greet me with a beautiful 2012 lincoln mks. He made buying this car a very wonderful experience. charlie was GREAT !! and while he was processing the paper work got a change to interact with his sales team and i will say, they made it very relaxed and comfortable setting, wr wagner was very informative about the vehicle. if i didn't have to travel 3 hours he probably would have read the owners manual to me, that's how informed he wanted me to be about the vehicle. charlie wagner and jack demmer lincoln get 2 thumbs up for the customer service and attentiveness that was showed and jack demmer lincoln should be the model of all dealerships !!!!!!! thanks for a wonderful experience............
---

Kathy Munoz
Ilvonia, MI
4/17/13

i JUST LEASED BY 2013 mks AND LOVE IT! tHE PRICE WAS RIGHT, THE CUSTOMER SERVICE WAS AMAZING! i WOULD RECOMMEND THE DEALERSHIP TO everyone!!!!!!!!!!
---

Chris
Michigan
3/12/13

Recently purchased a Certified Pre-Owned vehicle from Pat Koss @ Demmer Lincoln. The process was low pressure, which is a requirement of mine or I will walk away. Pat was very pleasant to deal with, and was very flexible in working with us to find a time that would work for my family and him to sign paperwork. I will definitely look to Demmer in the future as an option to purchase vehicles. In the end, I have a car that I love so far in the short time that I have had it, from a dealer that did everything and more that I asked for. Best purchasing experience ever for a vehicle that I have had.
---