A look at the features of the upcoming 2020 Lincoln Aviator for the People of Ann Arbor, MI
The first glimpse we got into the new 2020 Lincoln Aviator was at the New York Auto Show last year. It comes with both gas and plug-in variants for those who are more conscious of the eco-efficiency. Its powerful 3L V6 engine produces 400 horsepower, 450 if you are using the electric battery in tandem which is going to make it one of the most powerful SUV's to enter the American market. When they were looking at the interior design of the new 2020 Aviator, much like the name, they wanted to base it around aeronautical history. The instrument panels inside the Aviator give a sense of nostalgia and pay homage to vintage aircraft.
Lincoln Aviator Inventory
Schedule Test Drive
2020 Lincoln Aviator Performance
The upcoming 2020 Lincoln Aviator strikes the perfect balance between power and efficiency. The 3L V6 engine produces an impressive 400 horsepower however this won't be guzzling fuel as it utilizes an electric motor to provide instant torque and can increase the horsepower to 450. There are five standard drive modes that can be chosen from however the Grand Touring has exclusive additional modes with these being Pure EV which keeps the electric engine quiet or Preserve EV which has the facility of storing electric that can be used at a later time.
Performance features of the 2020 Lincoln Aviator include:
Twin-turbocharged 3L V6 Engine
450 Horsepower
600 lb.-ft of torque
Battery powered electric motor
Rear wheel drive platform
Five Lincoln drive modes
Air Glide suspension
New Vehicle Specials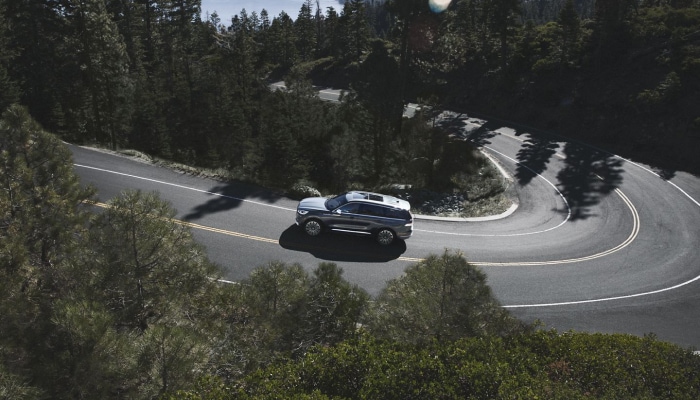 Exterior Of The 2020 Lincoln Aviator
Everything about the exterior of the 2020 Aviator screams bigger than life. It is a big SUV with big wheels and big wheel bells. It promotes the theme of a luxury SUV from the outside and the body is curvaceous and a lot more aerodynamic.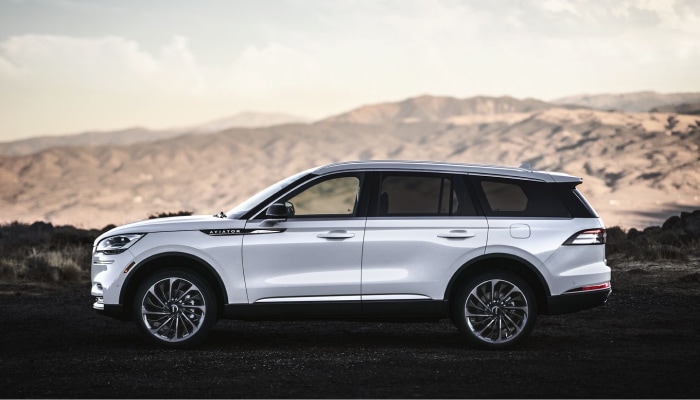 One innovative addition to the new Aviator exterior is the adaptive nature of the LED headlights that narrow when you're at speed for night vision and then widen themselves at low speed so you have a better chance of spotting joggers, dogs, and cyclists up ahead.
21 and 22 wheel options
Unique front grills on each trim
Adaptive pixel LED headlamps
Powerlifting tailgate
Aeronautically designed body kit
Value Trade-In
2020 Lincoln Aviator Interior
The interior of the 2020 Lincoln Aviator is both spacious and luxurious. There are enough seats for 7 people with the second-row passengers also enjoying the addition of a center console complete with cup holders and storage space. All passengers have access to the Revel Ultima 3D audio system that places 28 speakers throughout the car from the front all the way to the back so that not only do you have a surround sound experience but this is delivered equally to all passengers in your car.
Additional interior features of the 2020 Lincoln Aviator include:
Heads up display
Choice of leather seats
Wood options such as Santos Rosewood and Espresso Ash Swirl
Seating for seven people
Center console across all three rows
3D audio system
Lincoln Aviator Inventory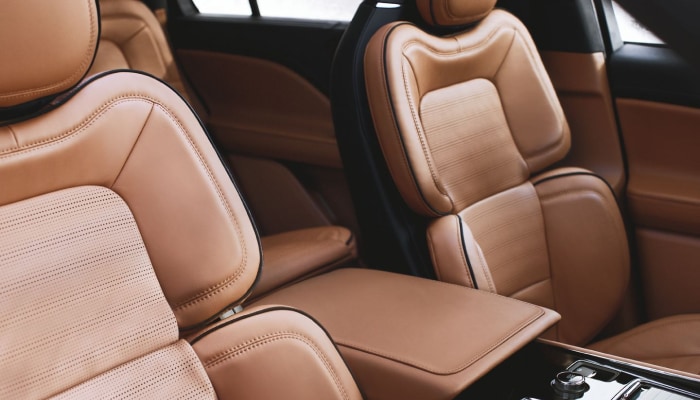 2020 Lincoln Aviator Technology Features
If you're traveling through Ann Arbor, MI, and your kids run out of data on their smartphone, don't worry. With the addition of the Lincoln Connect system in the new 2020 Lincoln Aviator, the embedded modem inside the vehicles access a 4G hot spot. As many as ten devices are able to connect to this system and if you install the Lincoln-Way application on your smartphone you can track your data usage. Also on this application, you can program your smartphone to act as a key to your vehicle allowing you to unlock and start the car with a simple press of a button.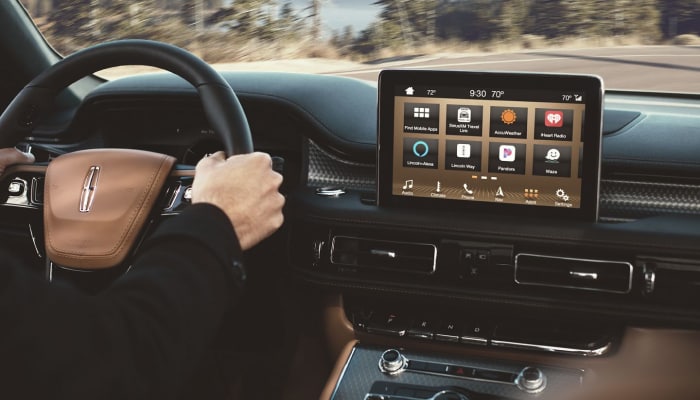 Lincoln Co-Pilot 360
Adaptive Cruise Control
Traffic Sign Recognition
Heads up display
Bluetooth connectivity
3D audio system
Wi-Fi connectivity
Apply for Financing
Safety Features Of The 2020 Lincoln Aviator
One of the most important innovations by Lincoln and most vital inclusions to the new 2020 Lincoln Aviator is the Lincoln Co-Pilot 360 Plus system. This advanced system has numerous driver assist technologies built in that not only keep you safe but keep your journey as seamless as possible. These include Parking Assist Systems, Evasive Steering Assist, Stop & Go to save on fuel and many more features to count on inside the 2020 Lincoln Aviator.
Adaptive Dynamic Bending Lighting
Speed Dependent Lighting
Evasive Steering Assist
Adaptive Cruise Control
Active Park Assist Plus
Reverse Brake Assist
Finance Center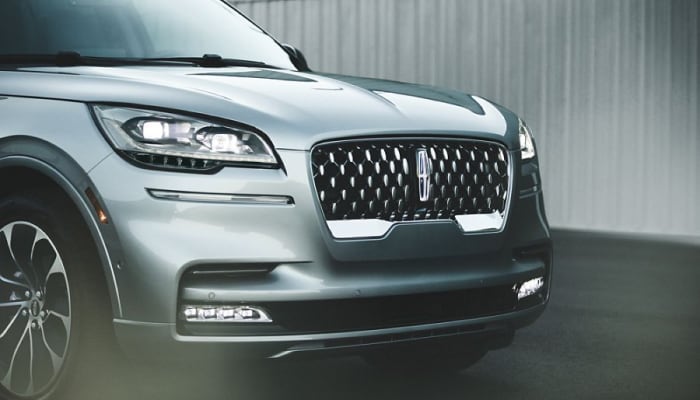 Why Buy From Jack Demmer Lincoln Near Ann Arbor, MI?
Here at Jack Demmer Lincoln, we aim to provide both the best service and best value to the residents of Ann Arbor, MI, when it comes to our new and used stock. Our sales professionals with their wealth of experience are on hand to answer any questions you might have about the upcoming features of the 2020 Lincoln Aviator in particular or any other models you might have your eyes on.
We also offer financing to make purchasing your 2020 Lincoln Aviator an easy experience with many applicable incentives or discounts that might lower the price for you. Failing that, all is not lost, there are alternate ways to get your hands on a 2020 Lincoln Aviator such as lease or finance deals - again if you have any questions we're here to answer them. Last but not least each one of the cars we sell comes with many warranties as standard to ensure you're protected even after you've left our showroom.
Lincoln Aviator Inventory
Meet our Team